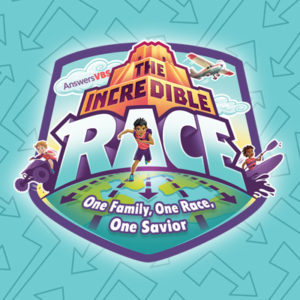 It's a Vacation Bible School during the Sunday School hour like no other!
Kids from nursery to 5th grade will race from continent to continent uncovering clues and attempting challenges as they fill their scorecards.
Our culture is very confused about race. If we are all descendants of Adam and Eve, why are there so many races? The incredible Race teaches kids biblical answers to this question and more in a way that they will easily understand. That'll also discover that no matter where we live, what shade of skin we have, or what language we speak, we are all part of the same race – The Human Race – and all part of the same family from Adam and Eve. Get ready for a new adventure!